Description
ATP Science Gutright is a revolutionary gut health supplement designed & formulated to promote healthy gut bacteria, the benefits of which are numerous & include weight loss, reduced body inflammation & overall health & well being. Get your GUT RIGHT.
Product Highlights
Contains natural plyphenol modbiotics
Modulates gut bug ratios
Supports the immune system
Prevents & corrects fatigue disorders
Improves physical & mental performance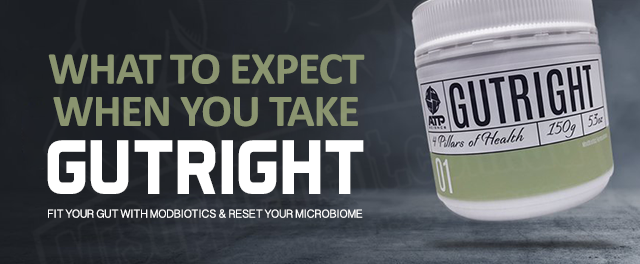 Known as the Herxheimer reaction. GutRight is designed to create a "kill off" phase of bad bacteria in your gut. What to expect whilst this is happening? The following guide explains this to you;
Day 1-3
In most cases, individuals with an abundance of Firmicutes in this phase will experience gastrointestinal gas build up and by-product creation to the reactions your body is experiencing. Excessive flatulence and stool movements with a noticeably strong odour may occur. This is normal and will pass, however, due to the 'die off' reaction you may experience, this is unfortunately unavoidable in some cases on your way to health.
Day 3-7
At this point in time, your body is experiencing the greatest accumulation and removal of bacteria, which may result in both an increase in the quantity of waste removal, as well as an increase in frequency. Excessive visits to the toilet may be experienced and you may also notice a significant increase in waste content.
Day 7-10
Now that the majority of bad bacteria has been removed, you should begin to notice all the aforementioned side effects begin to diminish. Here is where you will experience the greatest sense of gut relief and your digestion and bowel movements will begin to regulate.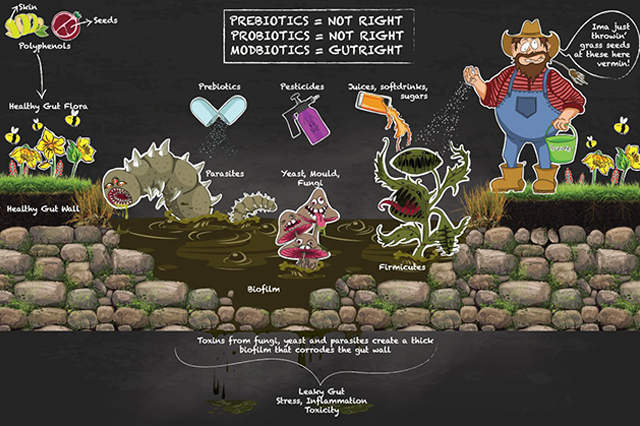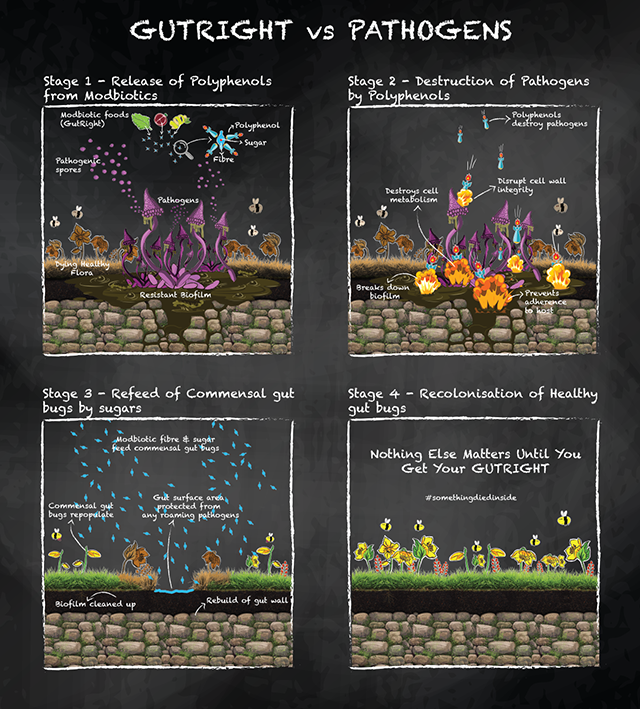 Gutright really is an amazing innovative gut health formula. Gutright is a unique product sure to support and assist those who are on a wholistic health journey – Get your GUTRIGHT today.